Wed, 06/17/2015 - 01:54
Dying for low prices, literally
Consumers often forget how awful the working conditions are for the people who produce the goods they consume. Companies, with so much of their labour farmed out, sometimes don't even know.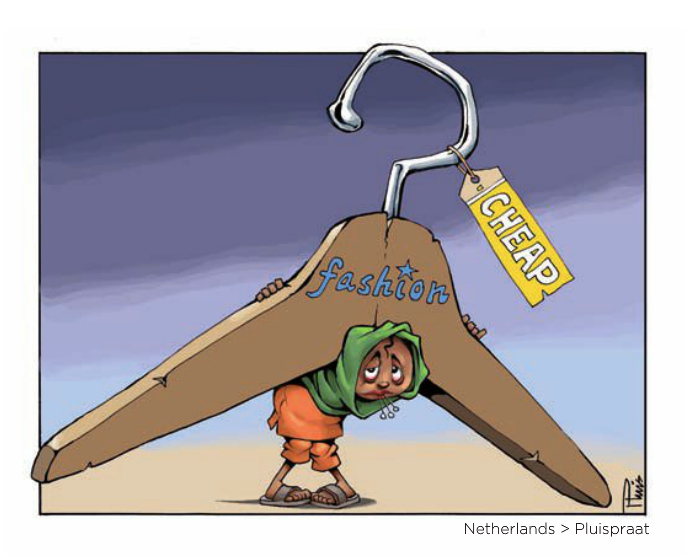 Eighty-five years on from the
Forced Labour Convention
, the number of people working under illegal conditions is estimated at 21 million.
That includes hundreds of migrant fishermen who were
imprisoned by their Indonesian employers and forced to work 20- to 22-hour days
, catching fish which eventually ended up in major US supermarkets and pet food factories.
It also includes the
1,134 people who died stitching clothes
for Benetton, Mango and Walmart, when the factory where they worked on Rana Plaza in Dhaka, Bangladesh, collapsed around them in April 2013.
And then there are those working on the World Cup 2022 stadiums in Qatar. Some
1,200 are estimated to have died already
, and 4,000 more are expected to before the site is completed.
A caricature exhibition, "Behind the Barcode," seeks to highlight the cruelty of forced labour and the many forms that it takes.
More than 100 artists from around the world submitted illustrations to the "Draw My Rights" competition, organised by
Human Resources Without Borders
.
After passing through Paris and Rome, a selection of the pictures, chosen by French cartoonist Plantu, are now being displayed at the United Nations.
Here are some of them.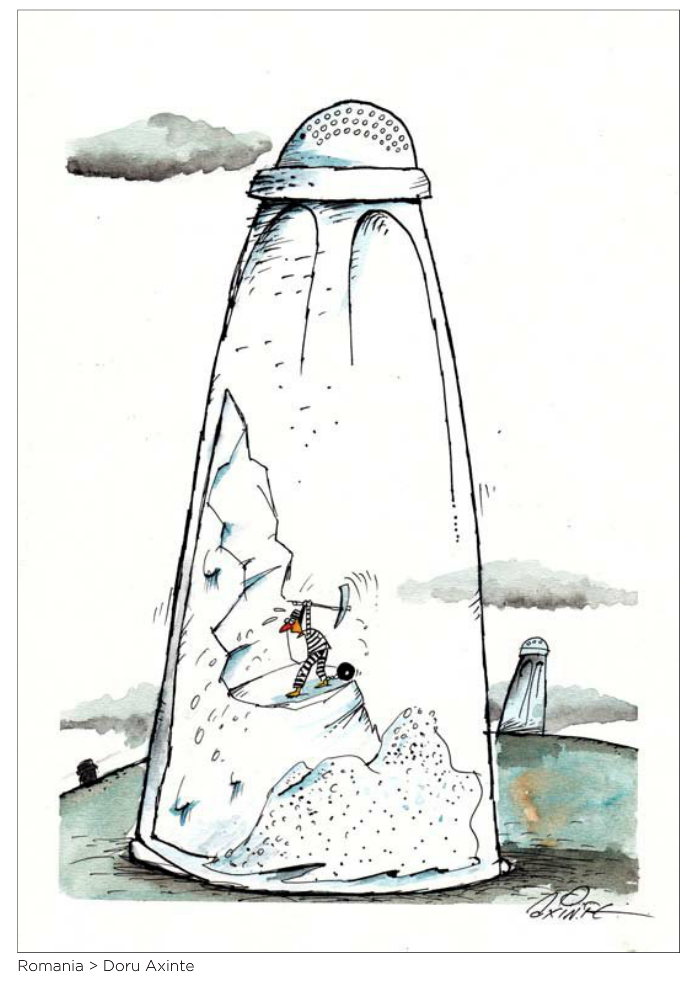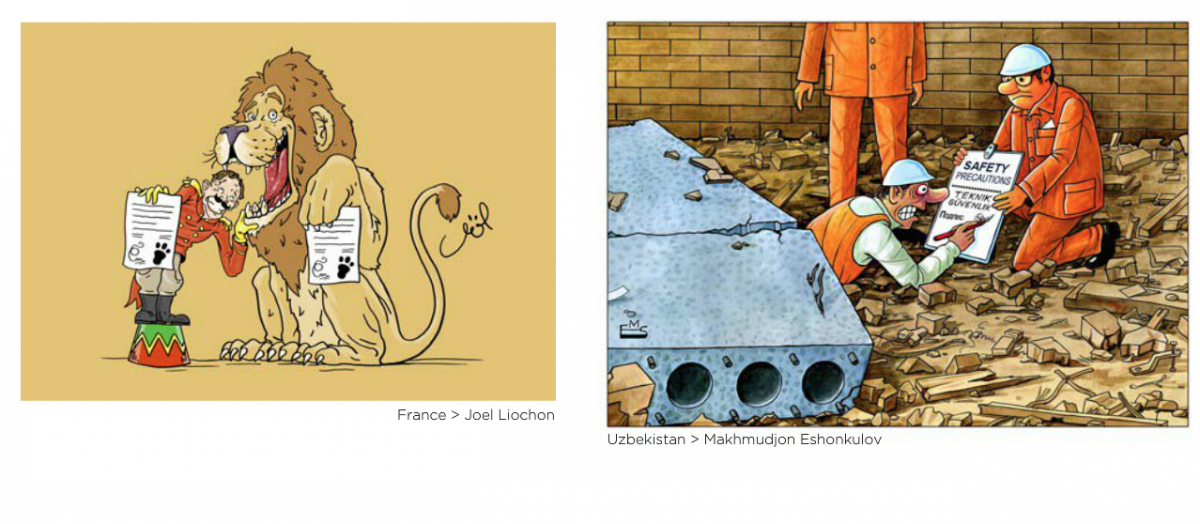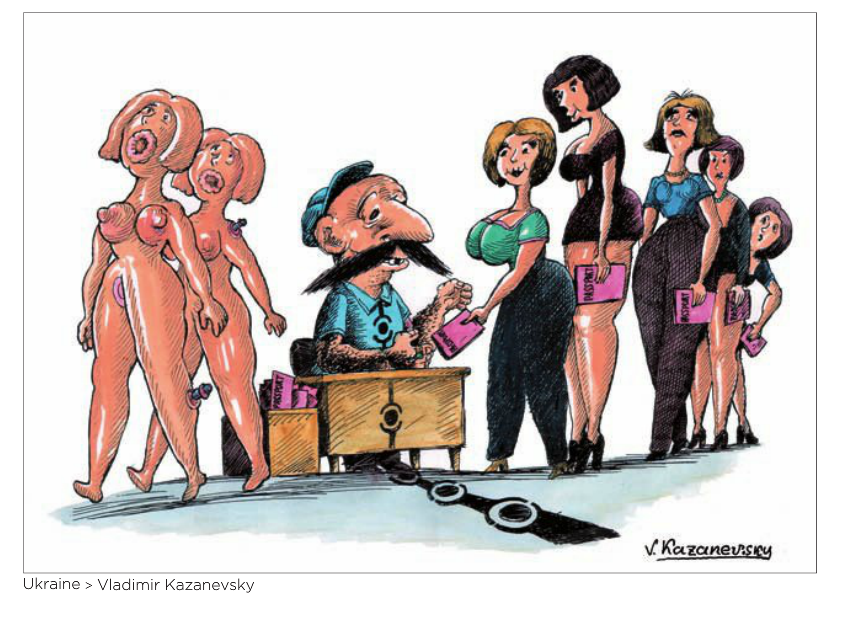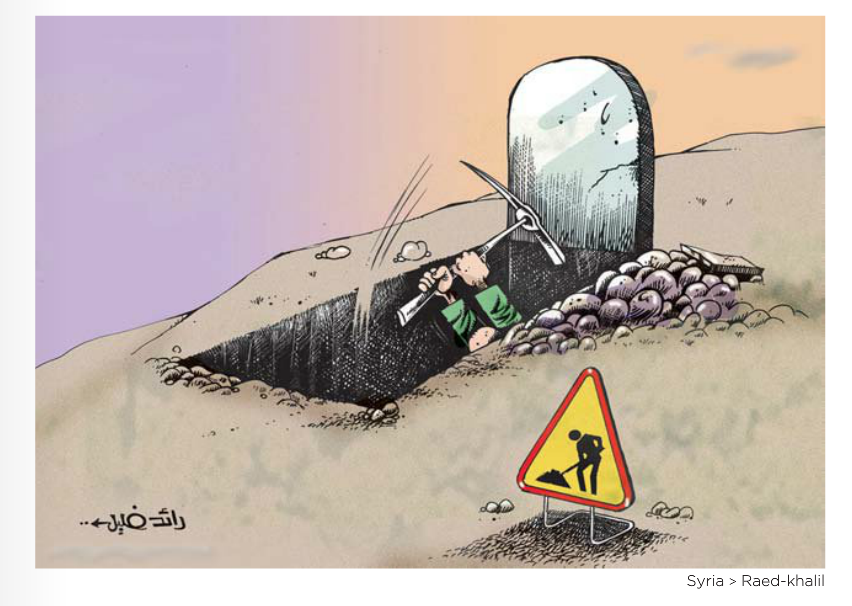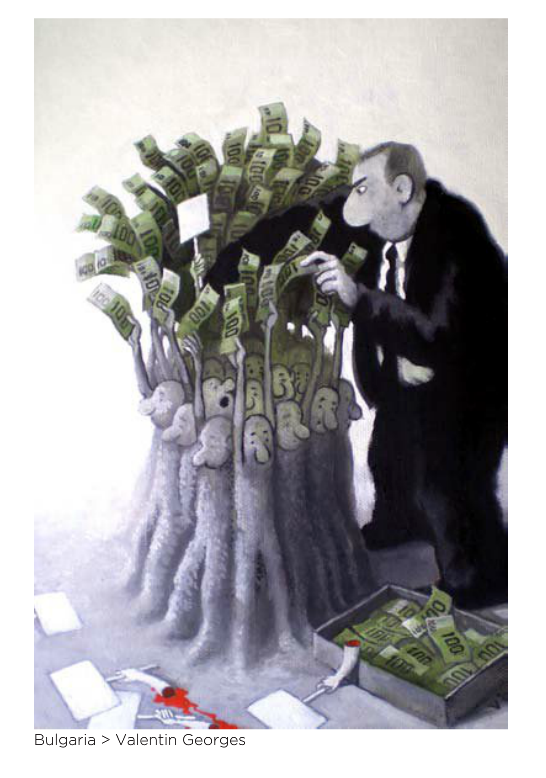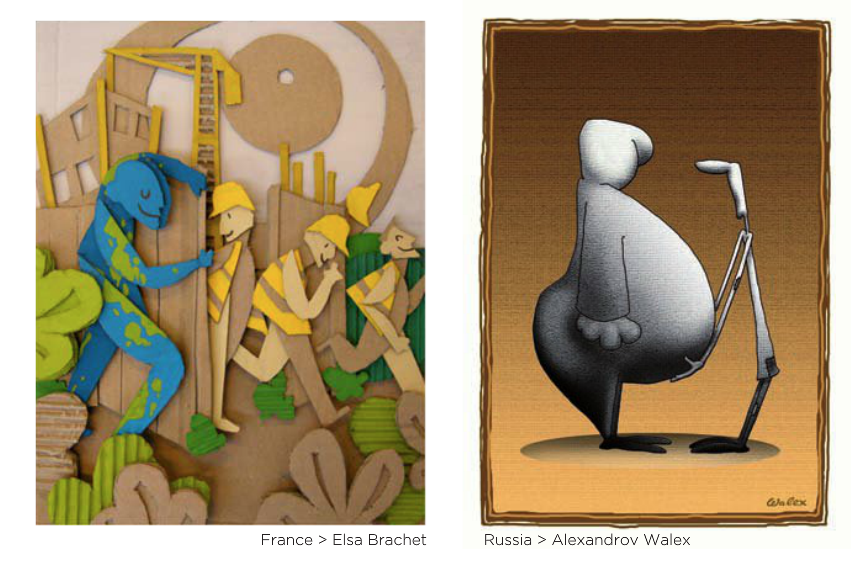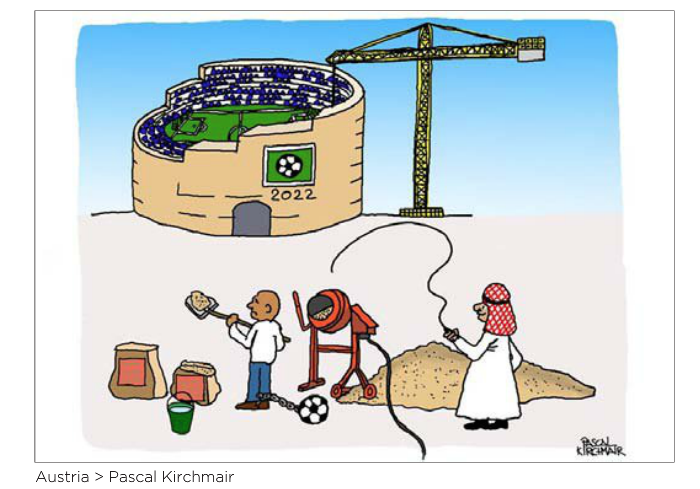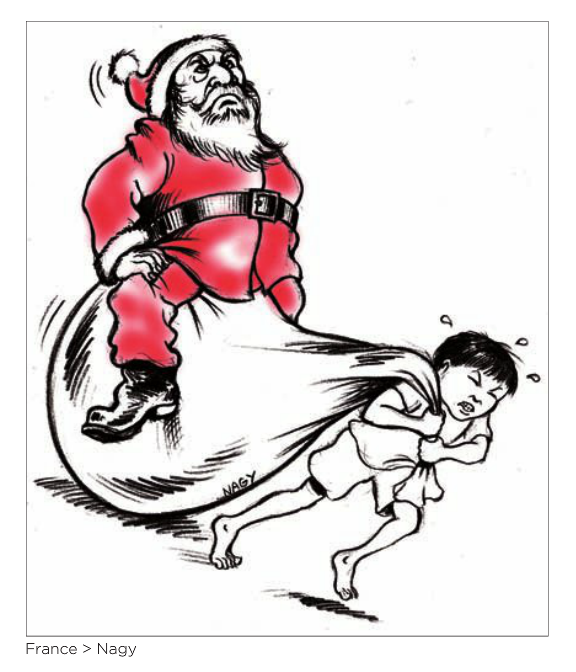 See the project in full here.
Tags for all blogs :
Comments or opinions expressed on this blog are those of the individual contributors only, and do not necessarily represent the views of FRANCE 24. The content on this blog is provided on an "as-is" basis. FRANCE 24 is not liable for any damages whatsoever arising out of the content or use of this blog.